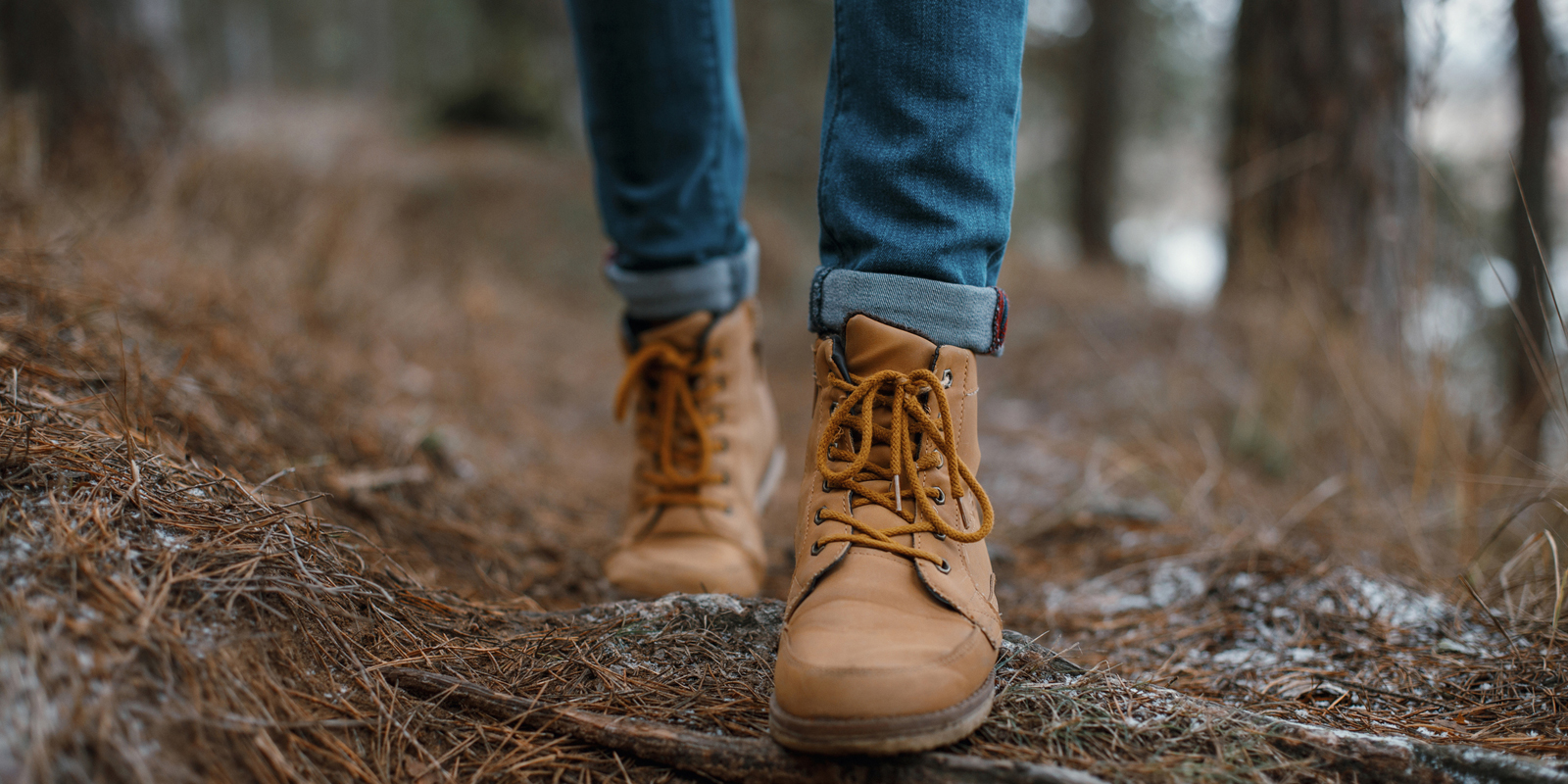 The Outdoor Retailer Show, held last month in Denver, isn't just a trade show for outdoor gear and apparel. It also promotes sustainability while reducing the impacts of the industry's products and processes.
"After testing and developing many different types of fabrics, we decided to go with denim... something that nearly everyone owns."

-Bradley Spence,
Co-Founder, Boulder Denim
However, over the years, the outdoor market has become loaded with synthetic apparel, which studies have shown shed tiny microfibers during laundering. These tiny plastic fibers travel to the nation's waterways and end up in the fish we eat and the tap water we drink. But at the recent Outdoor Retailer (OR) show, a number of companies were putting their money where their mouths are by showing more eco-friendly apparel products made with natural fibers like cotton.
Vancouver-based Boulder Denim presented its spring 2019 collection, which includes performance jeans for true climbing enthusiasts. All of the company's jeans come standard with stretch retention, hydrophobic wash, trap pockets, reinforced stitching, and longer inseams for flexibility.
"We had to make a denim that stood up to the outdoors, doesn't stain or smell, moves as well as synthetic fabrics and kept its shape," says Bradley Spence, co-founder. "Our denim does all of those things. Our newest denim, Boulder Denim 2.0, consists of 82.9 percent cotton, 14.8 percent polyester, and 2.3 percent elastane. It features a unique weave and our jean patterns are cut with no straight lines so they fit and move much better than other jeans."
Boulder Denim's new jeans tick a lot of boxes for consumers seeking technical activewear. About one-third of all consumers say they plan to seek out abrasion resistant technology in their activewear (33 percent), according to the Cotton Incorporated Lifestyle Monitor™ Survey. Consumers are also looking for activewear that is odor resistant (56 percent), water repellent (41 percent), or has anti-microbial features (37 percent).
Spence and co-founder Taz Barrett, friends since their high school years, began rock climbing four years ago. They started Boulder Denim in 2016 because they felt like they couldn't find anything that was both stylish and functional.
"After testing and developing many different types of fabrics, we decided to go with denim… something that nearly everyone owns," Spence says. "My friend and I did not have a background in fashion design but we knew people who worked for some very big athleisure brands who helped us along the way."
Spence says the company's target customer is the trendy 25-to-35 year old "who doesn't mind paying a premium for high-end, ethically made denim and that appreciates style both on and off the mountain. That being said, some of our customers aren't even outdoorsy. We definitely see this being a trend going forward."
Taking athleisure's influence into account is important because a significant number of people wear workout clothes for purposes other than exercise, according to a Cotton Council International (CCI) and Cotton Incorporated Activewear Study. Consumers like pulling on their activewear for things such as hanging out at home (77 percent), running errands (62 percent), doing yard work (54 percent), shopping (40 percent), or even sleeping (35 percent).
Nearly 7 in 10 consumers (69 percent) say they like to wear their workout clothes for other activities because it's comfortable, according to the Activewear Study. And most exercisers (47 percent) prefer cotton and cotton blended fibers. Trailing by a wide margin are polyester or recycled polyester (7 percent), other synthetics like microfiber (6 percent) and rayon fibers, including viscose and Tencel (5 percent).
The Activewear study also found that, compared to synthetics like polyester and nylon, cotton activewear is considered to be more comfortable (57 percent versus 13 percent), versatile (50 percent versus 14 percent), sustainable/environmentally friendly (50 percent versus 9 percent), breathable (49 percent versus 16 percent), and trustworthy/reliable (45 percent versus 15 percent).
Dickie's has a long history of working with natural materials, and that continued at the OR show where attendees got an exclusive look its spring '19 offering, which included new additions to its Temp-iQ collection. The collection began with Dickie's Temp-iQ cooling Tee, a cotton blend that traps cool air inside the yarn while wicking away sweat. The new product includes Temp-iQ Cooling shorts and a woven shirt.
While Dickie's may be considered a heritage brand, Dovetail Workwear is a new label that makes workwear by women, exclusively for women. Two of the company's founders, Kyle Begley and Kate Day, had a landscaping business in the muddy and wet Pacific Northwest. They worked with apparel industry expert Sara DeLuca to create a line that includes durable and abrasion-tested stretch canvas and denim. Its Maven Slim Power Stretch work pant is made of heavy-duty Cone Denim that "affords exponential stretch, molding to your form as you move." And its Britt utility pant uses cotton-rich ConeStrong fabric that has been engineered for superior strength and durability.
Roughly half of all consumers say they plan to seek out durability enhancement technology in their activewear (54 percent), according to Monitor™ data. Those younger than 35 are significantly more likely than their older counterparts to do so (60 percent versus 49 percent).
The Italian companies Carvico and Jersey Lomellina presented Outdoor Retailer attendees with a collection of eco-friendly and sustainable fabrics that included high-performance cotton blends. The B-Natural and B-Melange technical fabrics are lightweight, soft and help moisture evaporate quickly, allowing the wearer to workout or adventure for longer periods.
The majority of consumers (54 percent) say they plan to seek out moisture management technology in their activewear, according to the Monitor™ research.
Fiber company FiberVisions showed its CoolVisions dyeable polypropylene fiber at the OR show. CoolVisions can be blended with natural fibers like cotton to create lightweight, moisture-wicking, thermal-regulating yarns without the use of additives or topical enhancements. FiberVisions says Forces of Nature gear by Apparel Strategic Alliances "owes its performance cred" to CoolVisions + Cotton knits from Grupo Miro in Mexico. The company recently launched Virtu-Scan Apparel, a line of thermal-regulating performance safety apparel featuring CoolVisions + Cotton.
For its part, Boulder Denim has expanded beyond denim to offer outdoor enthusiasts a range of tees, sweatshirts and sweaters, all made with a cotton blend.
"We love the natural feel of cotton," Spence says. "Our tees and sweaters all feature something unique that makes them a performance piece. Going forward we plan on releasing many more unique spins on classic pieces."
Related posts