»

»

»

Taking High-Low to New Heights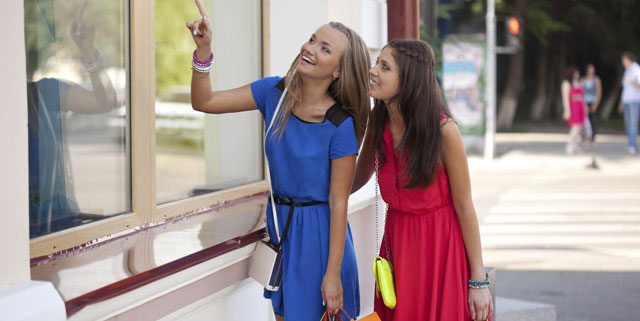 More than 30 years ago, Halston and JC Penney made history with the first high/low, designer/retailer collaboration. The pioneering venture did not resonate with critics, however, who felt Halston was tainting his luxe status. Penney's shoppers, too, did not embrace the concept or the price points of the Halston offerings. Three decades later, the launch of these collaborations are a retail event. This year's pairings include Alexander Wang for H&M, Joseph Altuzarra for Target and Public School for J. Crew; indicating that Halston and JC Penney were ahead of their time. But what is the measure of success for these collaborations:  the steak (as in sales) or the sizzle?
"Very few of these designer collaborations actually generate significant sales. Many of them are more about gaining media impressions than really moving the needle."

-Jim Shea,
First Insight
Compared to thirty years ago, even the most haute of couturiers are household names well-known to consumers through reality shows, the mainstreaming of fashion media, and of course, social media. In this environment, it is easy to see why a limited run of low-priced pieces from a high-end designer could create consumer interest, in-store excitement and visibility – but not always sales.
Jim Shea, chief marketing officer for First Insight, a company that uses predictive analytics to pair merchants, designers and product, confirms, "Very few of these designer collaborations actually generate significant sales.  Many of them are more about gaining media impressions than really moving the needle."
One limiting factor to sales of these limited runs is income. The average woman in the U.S. earns less than $3,000 a month, according to the Labor Department, meaning that a $4,000 — or even $400 — designer dress might not be in the cards. In fact, consumers say they spend about $71 on clothes each month, according to the Cotton Incorporated Lifestyle Monitor™ Survey.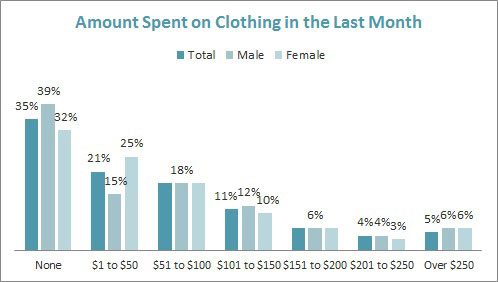 Another factor is consumer expectations. "A retailer has an established customer base, and this typically does not change with a single designer collaboration.  Target customers will shop at Target and Neiman Marcus customers will shop at Neiman Marcus," explains Shea.
Shea says analyzing the volume and variety of consumer data can improve the likelihood for success.
"Our view is that Big Data, combined with the right type of predictive analytics, can improve the success rate of these collaborations and can move the needle," he says.  "We believe both the retailer and brand do want to measure success in sales dollars, not media impressions."
Currently, nearly nine out of 10 consumers (89%) say they are likely to buy their clothes from a store that offered lower prices than other stores, according to the Monitor. Yet, just a quarter of consumers say they shop for most of their apparel at mass merchants (24%). At 23%, chain stores are close behind, followed by department (13%) and specialty (12%) stores.
If more people aren't buying most of their clothes at mass merchants, it's because elements other than price are driving purchase decisions. Consumers say fit (80%) and comfort (69%) outweigh price (60%), according to Monitor data. Next, quality (53%), durability (50%), color (41%) and style (39%) are "very important" to their purchase decisions. However, 37% of consumers say they would buy clothes from a store if they were "designed by a well-known designer that you couldn't buy anywhere else."
There have been so many designer collaborations since Isaac Mizrahi did his long-running diffusion line with Target, that retailers have run through a lot of the well-known names already: Karl Lagerfeld, Versace, Jason Wu, Missoni, Proenza Schouler, and Jil Sander, to name a few.
Shea explains how predictive analytics help brands to determine which retail channels represent the best outlet for their products, and what prices their products will garner through each channel. Meanwhile, retailers look to Big Data to determine which brands will resonate best with their customer base.
"The First Insight solution collects data from thousands of consumers through social media, websites and email campaigns, applies predictive models, and delivers the results to the brands and retailers, typically in 48 hours," Shea states.  "Our solution generates 3%-to-9% margin gains through this process, and increases the success rate of new launches by as much as 50%-to-100%."
The right product and placement have never been more crucial for retailers. The U.S. economy, after five years of a slow recovery, experienced a steep contraction of -2.9% last quarter, according to the Commerce Department. Add to that the department's assertion that wages have remained stagnant this year, up just 2% from a year ago. Meanwhile, the Labor Department reported consumer prices have increased 2.1% over the past year, with last month alone seeing a 0.4% rise in food, energy, housing and apparel. Perhaps this is why a recent Gallup poll showed the majority of Americans enjoy saving money (62%) more than spending it (34%).
Still, the majority of shoppers (55%) say they "like or love clothes shopping," according to the Monitor, an increase from 53% last year.  That number jumps to 65% among females. Product that's better targeted can only further the consumer's shopping enjoyment.
"The high end brands are looking for ways to extend their reach to more price-conscious consumers without diluting their brands sold through high end chains," Shea says. "And the reality is that the retailers are all competing against Amazon, and any differentiation they can find — for example, by offering exclusive lines not found anywhere else — will draw consumers."
Related posts