»

»

»

In a Winter Wonderland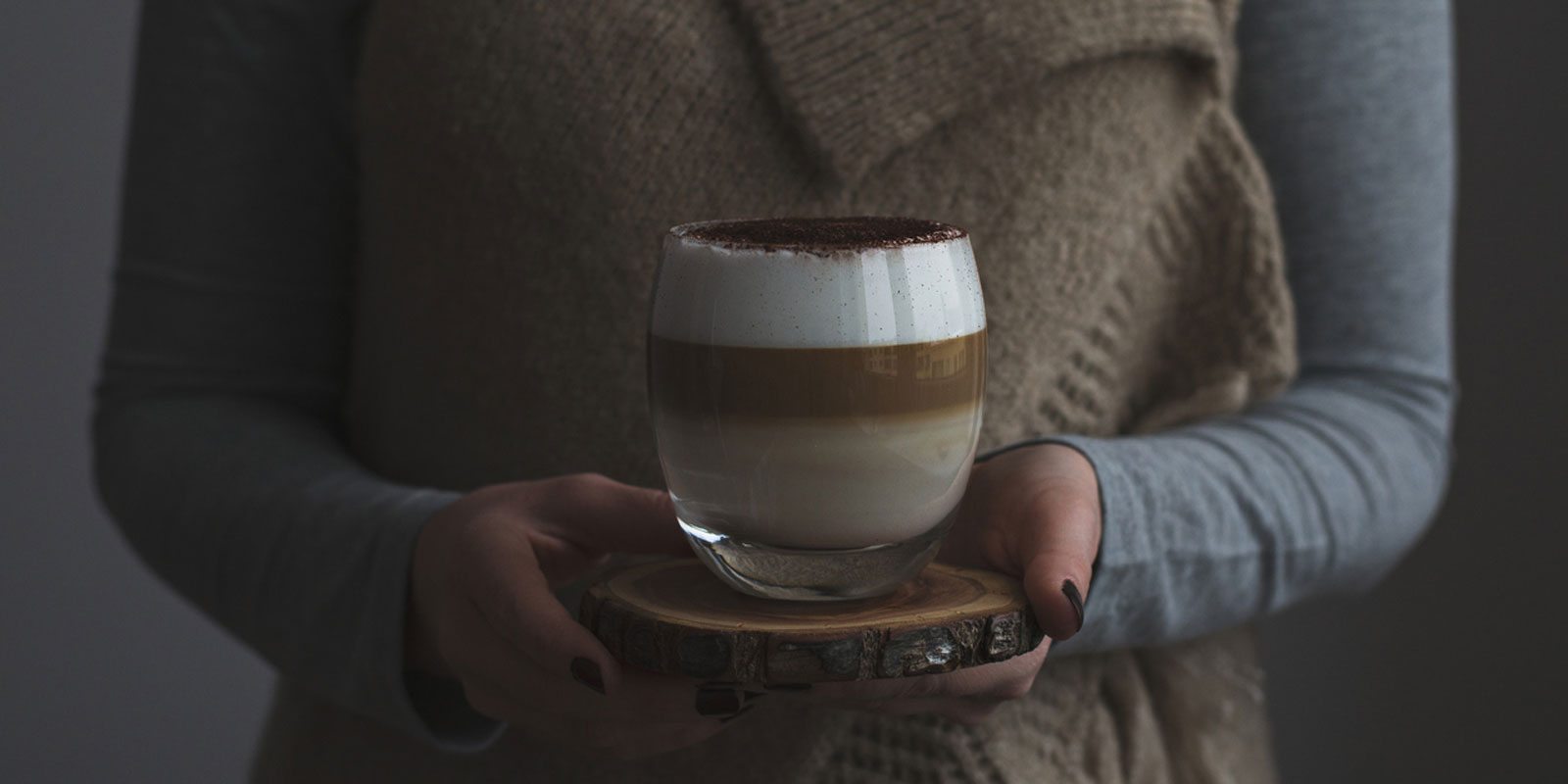 Not everyone has experienced chestnuts roasting on an open fire or dashing on a one-horse open sleigh. But plenty of people have already felt Jack Frost nipping at their nose. At this time of year, consumers are looking for something a little more comfy to ward off winter's chill. And while they may know cotton as the light, breathable fabric good for keeping them cool in summer, designers and retailers are stocked with plenty of options for the cold-weather months.
"We have a lot of brands with cotton...In winter, some people can't wear wool because they're allergic. And a lot of our ladies have hot flashes, and cotton breathes. So people like it for a number of reasons."

-Monda Martignoni,
Store Associate, Marita's Boutique
At Chez Renee in Montclair, NJ, owner Renee Raskin has a selection of cozy cotton tops at her upscale boutique.
"I just had a client buy two chenille jackets — one for herself and one for her daughter — from Margaret O'Leary's line," Raskin says. "They're a cotton blend with a feathery texture. Gorgeous and so soft."
Just a couple of weeks ago, it was possible to run out of the house in nothing more than a light jacket. But December is finally acting like the winter month that it is, and the colder temps — along with holiday shopping needs — are sending consumers to stores.
Weather analytics company Planalytics expected that a cold air blast across the country would give apparel stores a $107 million increase in year-over-year sales last week alone.
"For many markets, temperatures will be below normal and below the freezing point as well," the company stated. Citing Planalytics data, the Sourcing Journal recently reported that the recent cold weather is likely to lead to a 5 percent increase in outerwear sales for December, and a $275 million increase overall for apparel stores for the month.
When looking to buy new clothes, consumers put comfort (67 percent) high on the list of factors that are "very important" to making a purchase, according to the Cotton Incorporated Lifestyle Monitor™ Survey. And compared to clothes made from synthetics like polyester or rayon, 87 percent of consumers say cotton is the most comfortable, as well as the softest (85 percent) and most versatile (71 percent).
The versatility component rises as consumers deal with fluctuating weather, as well as climate-controlled spaces like work, travel, and home environments. While a thick cable-knit sweater is always welcome outdoors or in drafty spaces, transitional pieces or those that can be easily layered make sense.
Some designers are working around the seasonal issue by making more seasonless collections. The Wall Street Journal recently highlighted Michael Kors' resort pieces, which include a range of fabric weights that take into account "unexpectedly chilly days or nights and unpredictable weather." It also pointed to the designer label Vince, which promotes seasonless pieces made for layering.
A quick tour of stores shows they're keeping both seasonal and seasonless options available for shoppers. Over the weekend, a Northeast Lord & Taylor's offerings included lighter items like a dressy holiday, cotton peplum top by CeCe, as well as a sleeveless asymmetrical turtleneck and chunky cable knit crewneck sweater from Vince Camuto. Perennial men's faves, like denim paired with flannel plaids, had star billing at Abercrombie & Fitch. Meanwhile, designers like Joseph Abboud took to Twitter to promote softly constructed corduroy sport coats and vests for a "unique and intriguing" winter look for men.
At Marita's Boutique in Pacific Grove, CA, the clothes have that distinct Southern California style, breezy but versatile enough to deal with rapid changes in weather.
"Here, we do layers a lot," says Monda Martignoni, store associate. "When the fog rolls in, it gets cold because we're here on the coast."
Marita's carries brands like Margaret Winters, Oh My Gauze, Textures, and Tranparente — contemporary labels that are comfortable on their own indoors, but can be matched up with cardigans and jackets as needed.
"We have a lot of brands with cotton," Martignoni states. "In winter, some people can't wear wool because they're allergic. And a lot of our ladies have hot flashes, and cotton breathes. So people like it for a number of reasons."
More than 3 in 4 consumers (77 percent) say cotton and cotton blends are their favorite fabric to wear, according to Monitor™ data. Additionally, more than 7 in 10 consumers (72 percent) agree that if they could spend their life in just one fiber, it would be cotton.
Fully 75 percent believe better quality garments are made from natural fibers like cotton. And nearly two-thirds (65 percent) are willing to pay more for it.
Raskin says her clients come in looking for and expecting quality.
"They define quality as something that's well made," she says. "They look at the depth of color, the way it feels and the way the clothes fit on them."
Most shoppers are also willing to pay more to keep cotton from being substituted in apparel items like T-shirts (65 percent), denim (62 percent), dress shirts (54 percent), casual pants (54 percent), and dresses (52 percent), according to the Monitor™ data.
Inside Chez Renee, with gusty winter winds and cold rain blowing outside, Raskin ticks off a number of other labels whose cotton pieces she's carrying for winter, including Planet and Lilla P.
"If you want something casual, you can put on a thermal weave shirt from Lilla P and throw a sweater on over it," she says. "And we have cotton tops from Planet that can be worn all year round. If you're cold, you just put a black turtleneck under it, and in the spring you don't need anything with it. It's perfect."
Check out the #CottonHolidays Campaign: The Comfortable Collection for Uncomfortable Holiday Moments
Save
Save
Save
Save
Save
Save
Related posts