»

»

»

Making Green the New Black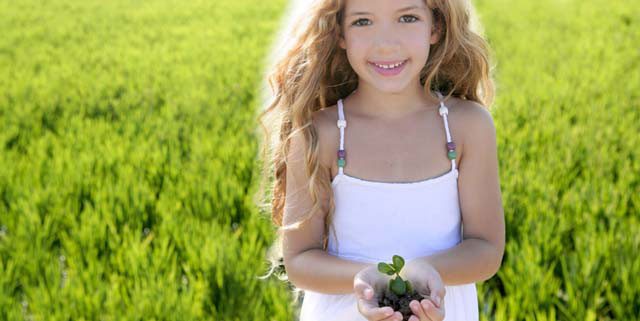 Corporate social responsibility is not about minding one's manners on Facebook and Twitter, but about embracing sustainability models.
Gucci has adopted a "Sustainable Value" philosophy, and says a supply chain certified by an independent organization means transparency and a higher level of credibility towards all of its stakeholders. Ultimately, the company maintains, consumers will appreciate the effort.
"If there is a way of doing business that can lighten our impact on the environment, we'll pursue it to the extent possible."

-Emily Alati,
director of material development, Timberland
"It's because of the evolution of taste: first you buy a good product, then you buy an excellent product, eventually you want to buy something that has a story; a product from a company that has values," Gucci says in a statement. "So this will eventually be useful for us as a company. But, in the meantime, it's something that is also just helping the world in which we live."
Companies looking for guidance with environmental decision-making can turn to Cotton Incorporated's Life Cycle Inventories and Life Cycle Assessments, which can identify key impact areas and benchmark success over time.
The LCA is an objective process that evaluates the potential environmental burdens associated with the entire life cycle of a specific product, process or activity. It is based on the Cotton Life Cycle Inventory, which quantifies information like energy, water, raw material requirements, air emissions, and other environmental releases that happen with a cotton product during its life cycle — from the time the cotton is farmed, through consumer use and its ultimate disposal.
Consumers want to make the right choices — but they expect some help getting there. Slightly more than half of consumers (51%) say environmental friendliness is important to their apparel purchase decisions, according to the Cotton Incorporated 2013 Environment Survey. But only a third of shoppers are likely to seek out environmentally-friendly clothes for themselves.
Timberland's Emily Alati, director of material development, says even though consumers may not be looking specifically at the supply chain, it is part of the company's business and mission to protect its most valuable asset: the earth.
"If there is a way of doing business that can lighten our impact on the environment, we'll pursue it to the extent possible," Alati says.
As a company that "makes products for the outdoors, to be enjoyed outdoors," Timberland says it believes in the "power of transparency." In 2006, it introduced its "nutrition label," which communicates information about where a product was manufactured, how it was produced and its impact on the environment. In 2007, it introduced the Green Index®, a score to report product-specific impacts.
Meanwhile, Gucci says the sense of responsibility is "in our DNA." In 2004, it was an early adopter of a voluntary certification process in the field of Corporate Social Responsibility (SA8000) along its entire production chain. In August 2007, Gucci was the first to achieve official certification of SA8000 in the field of luxury goods, for the supply chain of its leather goods and jewelry. In subsequent years, the certification was extended to Gucci's shoes, logistic platform, ready-to-wear and Italian stores.
For consumers, it matters that companies take these steps, as 69% of shoppers would be bothered if they found out clothes they bought were not manufactured in an environmentally-friendly way.
One way to reach environmentally sensitive shoppers is through clear-cut marketing terms. Nearly 8 of 10 consumers (78%) say "100% cotton" claims are influential to their apparel purchases, the Environment Survey shows, followed by "natural" (60%), sustainable (57%), environmentally friendly (53%) and green (48%).
Texas A&M's Dr. Carl Anderson, cotton marketing analyst and professor emeritus, affirms cotton as a sustainable resource whose growers are concerned environmental advocates.
"Cotton growers in general are good conservationists," Anderson says, pointing out, "The boll weevil control program has reduced the use of pesticides substantially. They have new varieties that are high quality and high yielding. Thus, they are producing more cotton lint on fewer acres.
"Cotton gins have the latest machinery, which reduces air pollution," Anderson continues. "And growers' equipment is of the latest technology, leading to fewer trips across fields. Cotton growers are good stewards of the land, water and air. The production of cotton is among the best green operations in the process of getting from field to fabric."
This corresponds with the sentiment of 72% of consumers who say natural fibers are better for the environment than synthetics, the Environment Survey shows. Moreover, 74% describe cotton as being environmentally friendly and sustainable. Brands and retailers should know that while less than half (35%) of consumers are willing to pay more for apparel that is labeled environmentally friendly or sustainable, the majority (51%) would pay more for natural fibers like cotton.
"All things being equal – style, price and quality – a consumer will pick a sustainable product versus one that's less environmentally friendly," Alati says. "We've seen this with the Earthkeepers® collection, which is now Timberland's fastest growing and largest product line—demonstrating that consumers want to know they're helping make a difference in the environment without sacrificing on style or performance."
And at Gucci, "being responsible" and "made with integrity" are key brand values, the firm states. "We are a successful company and it is our duty to give back to future generations — and to the environment.
Related posts