»

»

»

Let's Talk Back-to-School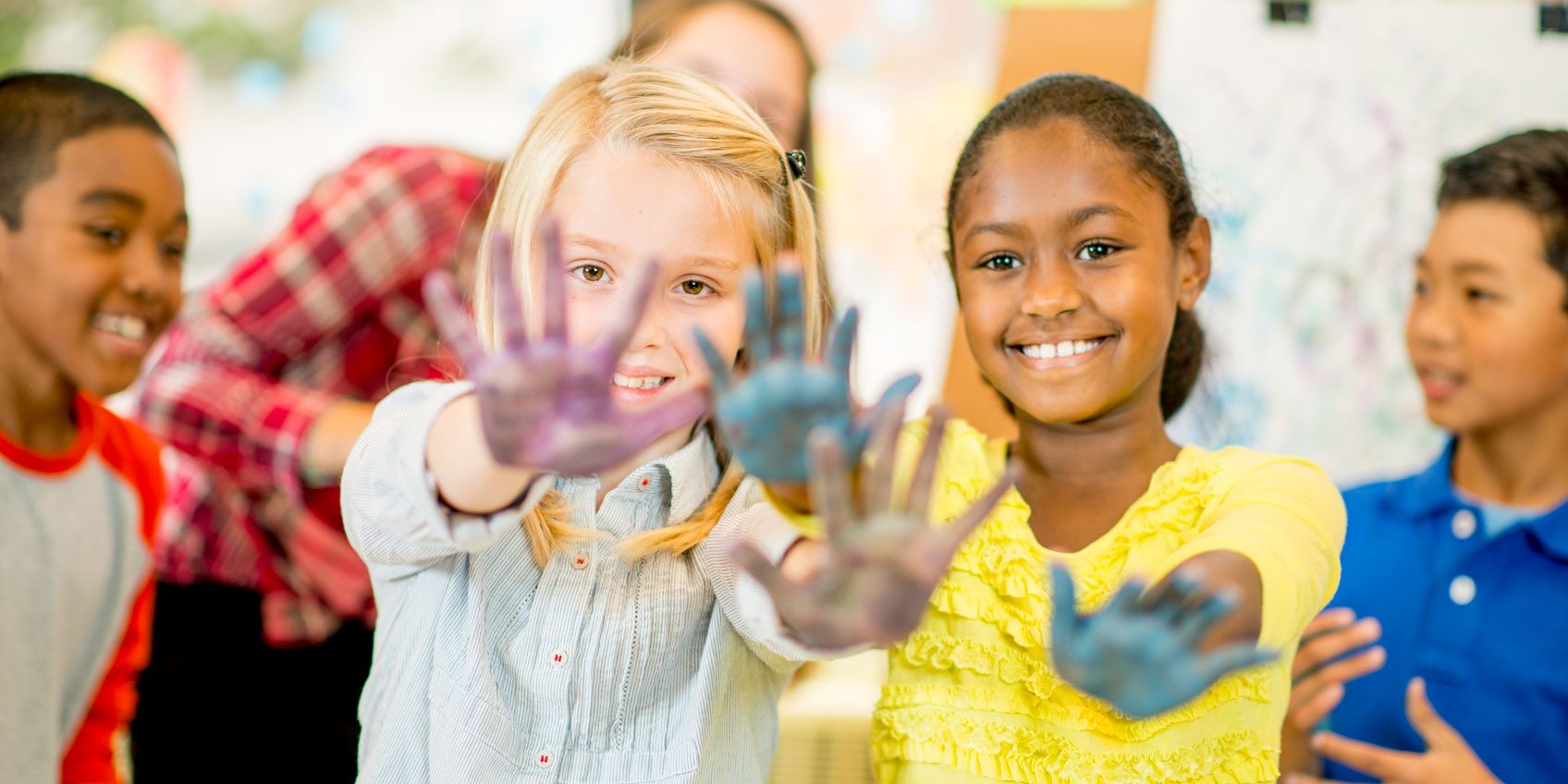 Summer is kicking into high gear for elementary, high school, and college kids across the country. But stores are gearing up for the 2016 Back-to-School season, and hopes are high that it will be a healthy one.
"We're looking for denim, graphic tees, sweaters, and possible coats -- but young people don't really wear coats in the winter time anymore...They just wear a hoodie to go in and out."

-Campy Russell,
Owners of the soon-to-open Cleveland-based men's store, Museum of Creative Human Art
eMarketer is forecasting a 2.6 percent increase for this fall's BTS selling period. The National Retail Federation says import cargo volume at the nation's major retail container ports should see "small-but-significant" increases this month as stores ready for Back-to-School.
The International Council of Shopping Centers (ICSC) expects the shopping season to start and end earlier this year, as almost one-third have already started spending and six percent have actually finished their shopping needs. The ICSC's Tom McGee, president and CEO says his association's research shows this season is shaping up to be the strongest of recent years.
"As we've seen in our other surveys, the majority of consumers intend to shop primarily in stores," McGee says. "At the same time, there is a continued interest in leveraging omnichannel strategies such as click and collect as consumers integrate technology into their shopping experience."
Meanwhile, the NRF expects parents to delay their BTS shopping trips until they find the right deal, with 37 percent shopping for sales more often.
Considering kids need so much when the school bell rings once again — notebooks, binders, calculators, etc., — it makes sense that parents would look for deals. Apparel tops the list of items moms and dads plan to buy as part of their back-to-school shopping. More than 9 in 10 plan to buy clothes (91 percent), followed by supplies (89 percent), shoes (81 percent), and fashion accessories (29 percent), according to the Cotton Incorporated Lifestyle Monitor™ Survey.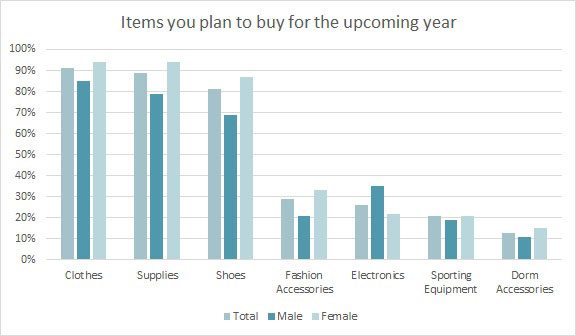 Back-to-school apparel shoppers plan to spend about $266 on clothes per person, up about 10 percent from responses in 2013 ($231) and 2014 ($243), but flat from 2015 ($265), according to Monitor™ data. Of further note for retailers: shoppers say two-thirds of their clothes will be bought before the first day of school, with the remainder being purchased a few weeks (17 percent) and a month or two (16 percent) after the first day of school.
Vendors and attendees were talking about Back-to-School business at the recent Liberty Fairs menswear show in Manhattan. David Roth, managing director of Members Only, says the men's and women's Iconic racer jacket is once again hitting for the school-going set.
"It can be worn with a hoodie underneath and transition right into fall and the winter months," he says. "Young people gravitate to it for its vintage feel with the official pocket detail."
The jacket, sold in a variety of fabrics including cotton, is currently sold out online at Urban Outfitters.
Although some online apparel shopping will take place for BTS clothes, the majority (78 percent) of purchases will take place in-store, according to the Monitor™. The ICSC research finds shoppers prefer physical stores because they provide the ability to see, touch and try on merchandise (42 percent), avoid shipping costs (34 percent), and they offer the convenience of one-stop shopping (33 percent).
However, the ICSC finds 62 percent of BTS shoppers will conduct research online before they head out to the stores. Additionally, its study shows 86 percent of consumers will use their phones while shopping in-store, primarily to compare prices (58 percent), retrieve discounts (45 percent), and view ratings (34 percent).
Antoine Washington and Campy Russell, owners of the soon-to-open Cleveland-based men's store, Museum of Creative Human Art, were looking for immediate delivery items at the Liberty Show.
"We're looking for denim, graphic tees, sweaters, and possible coats — but young people don't really wear coats in the winter time anymore," Russell says, with a laugh. "They just wear a hoodie to go in and out." Among the items he was considering at the show: Knickerbocker hats and vintage-style tees that throw back to the '70s.
Washington says there was a lot of denim to consider at the Liberty Fairs show.
"We're looking for a skinny, of course, because the college students and younger kids are going that way," he says. "And since they're the youth, they dictate what's hot. We also might want a straight fit, with a relaxed sort of feel to it. Even the baggy is coming back — but that might take two or three years to hit the smaller markets like Cleveland, where we are. You're seeing a lot of guys rolling up the pants to show off the sneakers, too."
Denim is the second-most popular BTS item, as 75 percent of shoppers plan to buy some for the new school year, the Monitor™ survey shows. Only shirts and tops, at 89 percent, will get more play. They're followed by socks (74 percent), pants (68 percent), outerwear (55 percent), and undergarments (55 percent). The majority of parents say they prefer their kids' tees (81 percent), jeans (79 percent), sweatshirts (76 percent), and casual pants (65 percent) be made from cotton.
Speaking of casual pants, Russell says since joggers allow the wearer to show off their shoes, that pant style will still be trending for fall.
"I don't think joggers are going anywhere as long as they keep making creative designs," he says. "And athleisure overall probably won't go away either, due to the comfort level. The kids are all about that."
Save
Save
Save
Save
Save
Related posts