»

»

»

Heritage Styling and Fabrics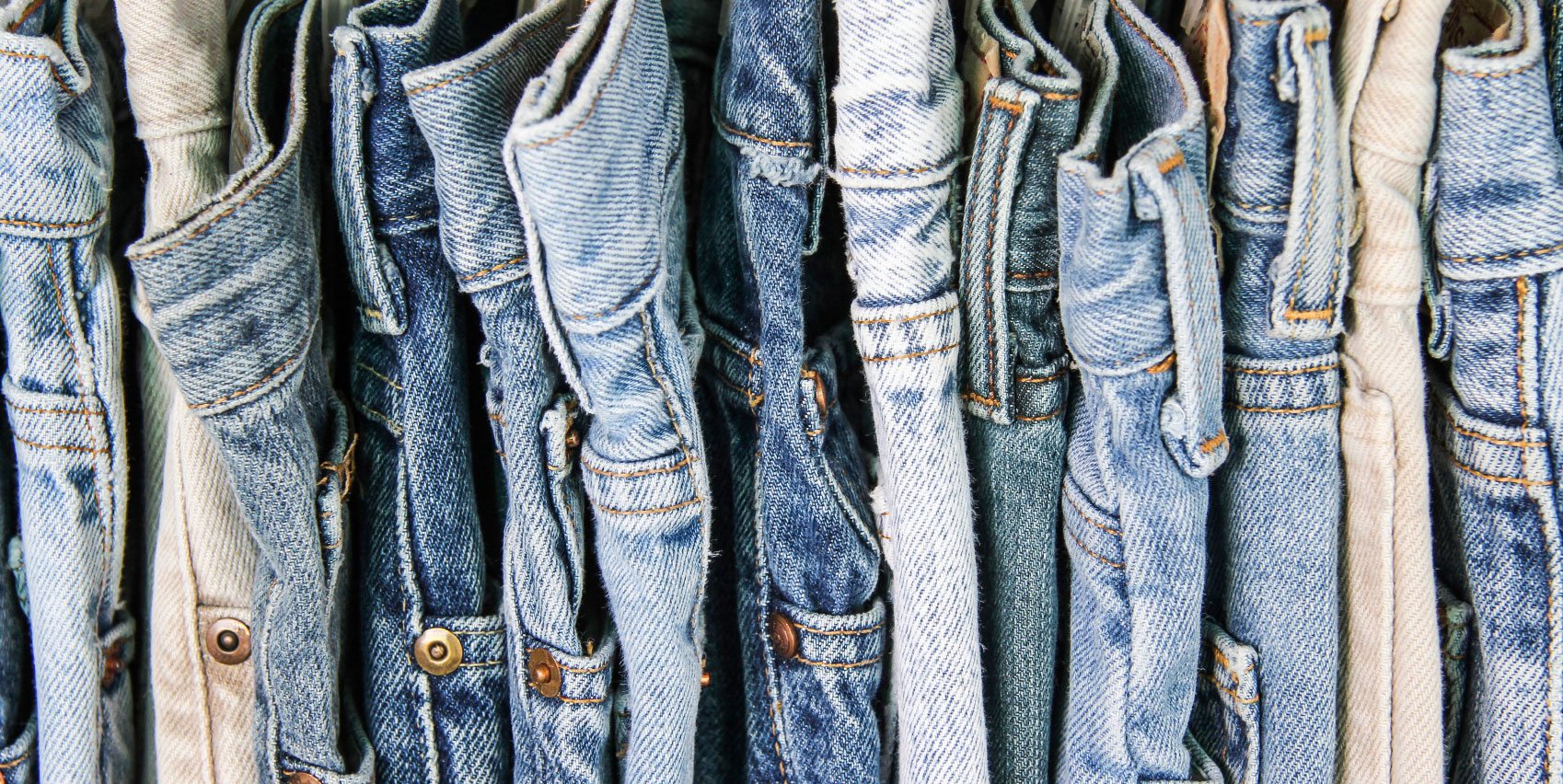 Walking the aisles of the recent New York menswear market week shows, one thing was clear: despite all the buzz about athleisure, manufacturers are strong on denim. Very strong.
"I don't think there's a lot of innovation in men's denim right now because the customer doesn't want innovation...He'll appreciate a good wash. So there's your vintage wash and basic rinse wash. And he likes a good fit. But there's not a lot of change. It goes back to that whole heritage thing."

-Tim Ellis,
Co-Owner, Proper Fools Showroom
"Denim will never go away. Why would it?" says Tim Ellis, co-owner of the Proper Fools showroom, whose lines include Big Star denim, Velvet, and Faherty. "Denim just morphs, it just changes. And what we're seeing now in men's is more of the true denim. I'm talking about brands that are actually bringing back more of heritage feel today. It's happening more on the men's side because men are more interested in heritage. Women are interested in price and whatever makes their [body] look good."
Over the last year, sales in the men's denim market, while smaller than women's, remained stronger. The NPD Group reports the women's business dropped 5.5 percent to $7.9 billion from $8.3 billion the previous year ending in April. Men's denim, meanwhile, decreased just 0.5 percent to $5.4 billion. The NPD says premium denim experienced the biggest drop, with sales dropping 10-to-15 percent. That compares to a total U.S. denim sales decrease of 8 percent.
The average man in the U.S. owns about 6 pairs of denim jeans, according to the Cotton Incorporated Lifestyle Monitor™ Survey. And men wear jeans, on average, 4 days a week, preferring jeans to go to work (41 percent), out to dinner (40 percent), or running errands (57 percent), compared to other bottomswear categories.
The speculation was men's denim might experience the same challenge from athleisure that the women's market has faced from yoga and similar stretchy workout pants. But men's has been holding its own. It could be because most men already buy looser-fitting jeans, so they don't need bottoms that offer more comfort. Compare that to the skin-tight jeans that have been trending for several years for women. Even with a lot of stretch to help them fit over women's curves, the jeans aren't always the most flattering or comfortable. More recently, the women's market has recently seen a strong uptick in women's "boyfriend" cut jeans, which are roomier and more forgiving — and don't require stretch to pull them on.
But, whether it's being influenced by the women's market or athleisure, men's denim is seeing more stretch.
"It's not nearly as much as the women's side, but companies are adding it because they think men will find it more comfortable," Ellis says. "The very high end of the market and the true denim heads only want 100 percent cotton. But we're seeing all the big companies adding 1 or 2 percent stretch to their all-cotton denim."
But when considering how to keep up with athleisure's "comfort" appeal, denim makers should be mindful that the majority of men (68 percent) say 100 percent cotton jeans are the most comfortable, far more than cotton/Spandex (20 percent) or cotton/poly (13 percent), according to Monitor™ statistics. In addition, the majority of men say 100 percent cotton jeans are the most breathable (68 percent), durable (59 percent), versatile (55 percent), and fashionable (54 percent). Men also say the most important factors to in their denim jean purchases decisions are fit (64 percent), comfort (60 percent), price (51 percent), and "makes me look good" (42 percent).
While the clear majority (67 percent) of male Monitor™ respondents say they "love or enjoy wearing denim," that figure is a decrease from 72 percent five years ago when the NPD Group reported men's total jeans sales stood at $5.4 billion. While the sales total is the same as today, the NPD reports total units sold are down 5.5 percent, according to the NPD.
The difference has been made up in price. The Monitor™ survey shows that in 2010, men paid, on average, $33 for a pair of denim jeans. That figure has jumped to $42.49.
Neuw Denim's Alexandra Elias, sales manager, says the company's men's business is trending higher than the women's. The company's designs are rooted in punk rock style.
"I think it's because we have little bit of everything," she says. "We are known for our Iggy (Iggy Pop) skinny, which is a very skinny fit, and it's sold well across a lot of different markets. But have the accounts that like our raw denim. We also have accounts that like our rips, repairs, and distressed denim. It just depends on the store and what their scene is."
Elias says Neuw Denim hasn't been affected by the athleisure trend because the company also offers fits that are comfortable and accommodating for even the athletic body.
"These would be fits like the Ray Tapered silhouette," she says. The company describes it as a modern skinny with a square top block and longer vintage rise. "We've had several pro hockey players come in and buy our brand and they love it because it fits their build. They still want a fashion denim pant without compromising style for their body type."
The average American guy, though, reaches for traditional favorites. The majority of U.S. men prefer relaxed fit jean (39 percent), followed by a classic or regular fit (28 percent), slim fit (11 percent), boot cut (9 percent), and then loose or baggy jeans (8 percent), according to the Monitor™ data. Just 2 percent of men look for "athletic-inspired" fits in their denim.
Earlier this year, the apparel analytics company EDITD suggested the men's denim market would benefit by incorporating more athleisure-type styling. "Items such as jogger jean shapes and elastic detailing would work here."
But industry execs like Ellis aren't so sure.
"I don't think there's a lot of innovation in men's denim right now because the customer doesn't want innovation," he says. "He'll appreciate a good wash. So there's your vintage wash and basic rinse wash. And he likes a good fit. But there's not a lot of change. It goes back to that whole heritage thing."
Elias agrees. "Denim has pretty solid roots. So it isn't going anywhere any time fast. Yes, people like comfort. But at end of the day, the durability of denim is the reason people go back to it."
Related posts