»

»

»

The Fashion Industry & Sustainability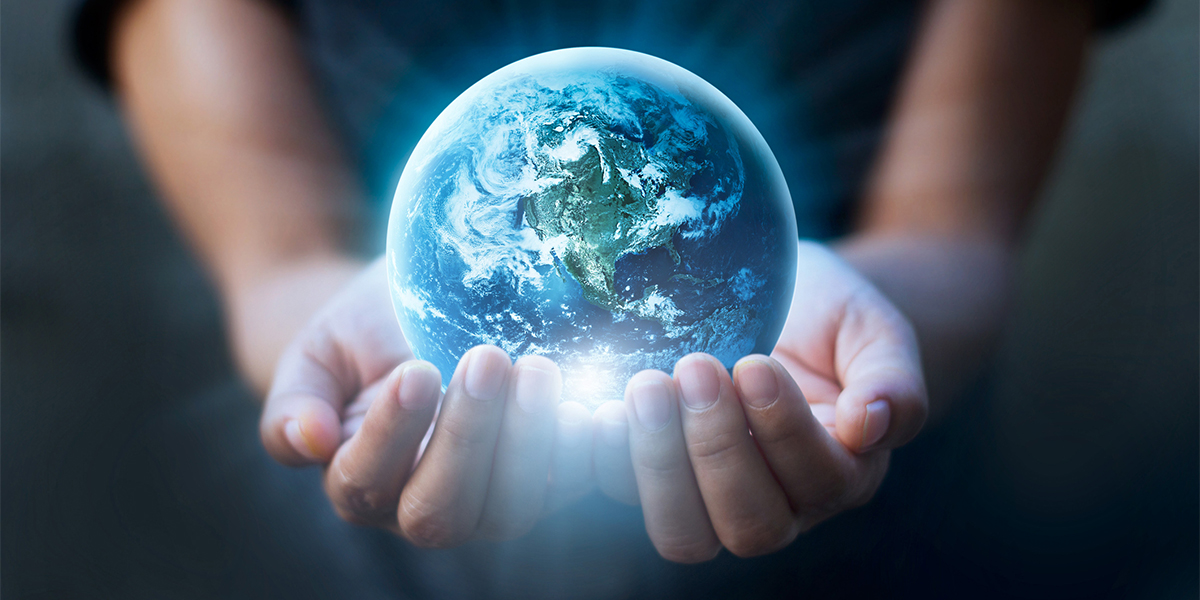 Nearly half a century ago, the 1970 Ford Galaxie was the top selling car in the U.S., averaging 12 miles per gallon. Yet, the average home of that time was smaller and closets were of the reach-in kind.
It was back in 1970 that the world celebrated its first Earth Day, which has been held on April 22 every year since. Cut to today, and cars average nearly 25 mpg. On the other hand, TV home shows regularly feature custom walk-in closets big enough to hold a Buick, a reflection of the fact that even though Americans have tried reducing their gas consumption, their appetite for fashion has grown considerably. That's led many in the industry to consider how to achieve more sustainable production.
"As we dig deeper and deeper, we find everything is interconnected, and you can't really produce anything without having a ripple effect --across the world really...And industry can't only focus on materials. It has to focus on the supply chain and how much energy goes into making and delivering that product. "

-Danielle Trofe,
Danielle Trofe Design
"I would say the cost of doing business now is doing something more thoughtfully, mindfully and sustainably, whether it's giving back, being more mindful of your supply chain or hopefully all of the above," said Lauren Bush Lauren, CEO and co-founder of FEED Projects, a lifestyle brand whose first design was a cotton canvas shoulder bag. A portion of each sale helps fight global hunger. Lauren spoke at a recent panel discussion during the Fashion Institute of Technology's (FIT) Innovation in Sustainability conference. "I can't even think of a brand starting nowadays that's been successful and risen out of the noise that doesn't have a component of that built into the core of what they're doing."
If eco-consciousness was a novel idea back in the '70s, these days, it's not only an important aspect of business, but of the overall lifestyle of U.S. consumers. Consider that three-fourths of Americans agree that concerns about environmental change and resource depletion are real and require a change in our behavior, according to the Cotton Council International (CCI) and Cotton Incorporated's Global Environmental Research Study. Most consumers (72 percent) are motivated to take sustainable actions, and that figure rises to 77 percent among Millennials.
For its part, the cotton industry has introduced the U.S. Cotton Trust Protocol, an integrated data collection, measurement and verification procedure that will document U.S. cotton production practices and their environmental impact. The data will serve as a point of reference as growers look to meet their 2025 sustainability goals. These goals include a 50 percent reduction in soil loss, a 39 percent decrease in greenhouse gas emissions, a 30 percent increase in soil carbon, an 18 percent increase in irrigation efficiency, and a 13 percent increase in productivity.
When it comes to shopping for apparel, 45 percent of consumers define "sustainability" as "long lasting," while another 17 percent define it as "environmentally-friendly," according to the Cotton Incorporated Lifestyle Monitor™ Survey.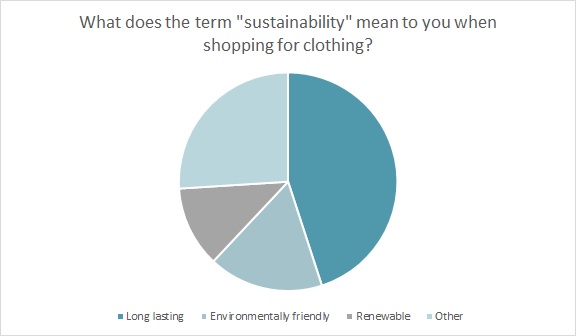 Danielle Trofe, head of Danielle Trofe Design, led a session at the FIT sustainability conference on "Biomaterials, Biomimicry and Reversing Global Warming Through Education and Empowerment." Admitting her background isn't in fashion, Trofe's Brooklyn-based design studio specializes in using innovative technologies and materials for furniture and lighting design. For instance, her MushLume lighting collection is grown and made from mushroom mycelium, which is both sustainable and biodegradable. Trofe says even though being more eco-conscious is a very complex issue, it's imperative.
"Industry really has the responsibility to take the lead," she says. "To be in any industry, you have to be so informed about your materials, process, energy, water use, how you're immediately affecting your surroundings, and how you're affecting the other side planet. From a survival perspective, you're relying on these natural resources to run a business. You want to be running something sustainable so you always have access to your resources."
"As we dig deeper and deeper, we find everything is interconnected, and you can't really produce anything without having a ripple effect –across the world really," Trofe states. "And industry can't only focus on materials. It has to focus on the supply chain and how much energy goes into making and delivering that product. Right now, a lot of industries are falling on the side of, 'Let's do less bad now, and do good later.' But doing less bad isn't necessarily sustainable."
This year's Earth Day campaign is "Protect Our Species," with the aim of educating and raising awareness about the accelerating rate of extinction of millions of species, as well as the causes and consequences of this phenomenon. Earth Day Network says studies show the planet is losing species at 1,000 to 10,000 times the normal rate.
The importance of Earth Day's cause of protecting species was recently highlighted when a pregnant whale washed up dead in Italy with nearly 50 pounds of plastic in its stomach. As unsettling as it was to see plastic plates, bags, and pipes in the whale's belly, scientists have also discovered in recent years that plastic is making its way up the food chain via microplastic pollution. The tiny particles are less than 5mm in size and wind up in water bodies from various sources, including the laundering of synthetic clothes. Like plastic, the synthetic clothes, made of polyester, acrylic, nylon, etc., are immune to degradation. A recent study of U.K. marine mammals published in the journal Scientific Reports found that microplastic pollution was found in every animal examined. Besides accidentally consuming larger pieces of plastic, the mammals were consuming smaller prey, which have ingested microplastic fibers.
With all of the studies on microplastic pollution, none mentioned cotton microfibers. North Carolina State University conducted a controlled test to determine cotton's biodegradability in water. It was determined that over the course of one month, a cotton shirt degrades 86 percent in freshwater and 67 percent in salt water. A polyester shirt has zero degradation in either type of water.
Consumers are becoming more aware of microplastic pollution. The Monitor™ research shows nearly 3 of 10 consumers (27 percent) know about it now, which is a 59 percent increase from a year ago. Further, 60 percent of those in the know say microplastic pollution "will affect my purchases."
Cotton's natural properties are appreciated by U.S. consumers, as more than 8 in 10 consumers say it's the most sustainable (84 percent), according to the Monitor™ survey. They also say it's the most comfortable (84 percent), authentic (80%), and trustworthy (79%). Additionally, 83 percent of global consumers consider cotton the safest for the environment, according to CCI and Cotton Incorporated's Global Environmental Research.
Trofe included in her presentation a quote from famed primatologist Jane Goodall: "You cannot go through a single day without having an impact on the world around you. What you do makes a difference, and you have to decide what kind of difference you want to make."
Says Trofe, "We have to create an environment that is good, not just for human life, but for all of life on the planet."
Related posts