»

»

»

The Art of the Tweet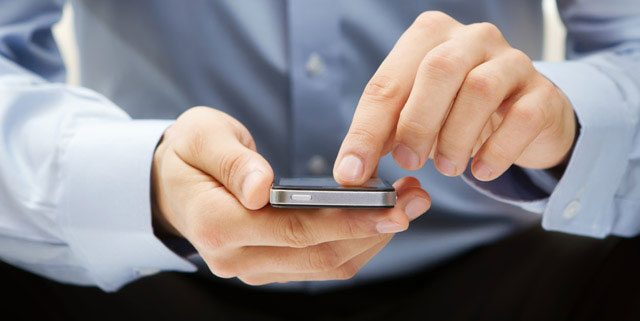 While social shopping channels like Facebook stores did not catch on as originally thought, retailers and brands continue to hone their usage of social media, often with creative methods.
Kantar Retail's Jahnia Sandford, apparel analyst, says more retailers are utilizing a variety of social platforms, incorporating multichannel selling and engagement, and using or taking cues from social media.
"Retailers are still in the early stages of taking social data and translating it into sales drivers."

-Jahnia Sandford,
Kantar Retail
"Retailers are still in the early stages of taking social data and translating it into sales drivers," Sandford says.  "A leading example is Nordstrom taking top products from Pinterest and incorporating them into their brick and mortar stores.  And Macy's via
macys.com
offers shoppers the option to create a shopping list and poll, and then go to 'Shop Macy's With Friends,' linking the list and poll to user's Facebook communities."
Nearly one in 10 consumers (9%) typically start shopping for clothes online using social media sites, up significantly from 3% in 2010, according to the Cotton Incorporated Lifestyle Monitor™ Survey.  Heading into the holiday season, retailers should know that among those planning to buy gifts online, one-third plan to use social media for ideas.
Facebook holds the lead for the social site that most influences shoppers (39%) to purchase a gift, according to a survey by Crowdtap, a collaborative social marketing platform.  That was followed by Pinterest (19%), Twitter (14%), blogs (13.5%) and Instagram (9.8%).
Consumers like social sites because among other things, they allow shoppers to post outfits they are thinking of buying, share coupons, find gift ideas and read reviews.  Nearly one-fifth (17%) of those reading reviews scan comments on social media sites, the Monitor shows.
The U.S. Census Bureau reported e-commerce sales in the second quarter 2013 accounted for 5.3% of total sales.  comScore recently reported consumers increased third quarter online spending to $53.3 billion, up 14.6% from the third quarter 2012.  comScore also reported $5.8 billion, or 10.9%, of that third quarter spending was for mobile purchases, an increase from 9.9% a year ago.
A couple of relatively new businesses are taking advantage of this increasing interest in mobile commerce: My Runway and Purely Fashion, smartphone apps for true fashion enthusiasts.  My Runway, created by SAP AppHaus, allows users to follow the brands they love, as well as get personalized updates on what is new, trending or on sale. They can also share favorite style picks or get inspiration from fellow users and friends.
Li Gong, vice-president of product and head of My Runway, says social shopping has remained elusive for retailers because the sites are primarily for social networking.
"That's why any retailer that had set up a Facebook shop took it off," Gong says, adding that the click-through rate on social advertisements also is very low, about 1%.  "But the omni-channel platform of My Runway is specifically for shopping.  Sharing with friends is secondary."
My Runway users select items they "wish for," which is shared with their friends. The app can tailor products users see based on what they or their friends have liked and shared on Google+, Facebook, Pinterest, Twitter and YouTube.
"Retailers can see which items are getting more attention and correlate that with what's selling in their stores and e-commerce channel," Gong explains.  "Then they can look at the combination and see if they need to have a promotion or re-balance inventory.  Just relying on social media is only half the story."
Meanwhile, Purely Fashion is an iPhone app that helps users discover and buy from new and established designers worldwide.  Ryan Beshel, digital marketing lead, says consumers can currently shop the designers, create personalized look books and share new styles on Facebook.
"As Purely develops over time, we are building in certain social features as well as constant content updates to encourage users to return multiple times a day, which is much harder to do with a traditional website," Beshel says. Purely is adding a website this month that will allow non-iPhone users access to the app's content.
"
We are currently building in-app alerts as well as email triggers to let users know about sales on items from their look-book," he says.  "And we measure 'likes' in real time, which is proving to be a much more robust and innovative prediction model versus traditional trend forecasting.  We will ultimately use this data to assist our designers about what is currently trending in their target market, to help guide them into making smarter production decisions."
As much as these new approaches can help grow business, consumers currently still shop for clothes about twice per month in-store and once per month online, the Monitor shows.  Perhaps with that in mind, Purely is bringing its concept to life with a holiday season pop-up shop at Chicago's 900 North Michigan Shops.  Visitors can use social to check in and post their apparel and accessories purchases.
Kohl's is also incorporating social into its holiday plans. The retailer is offering customers an in-store photo booth where families can snap their picture using their mobile device, download Kohl's free Snapshots with Santa mobile app and then share on multiple social sites.
"Some of the largest benefits to retailers, though intangible, have been brand awareness and information sharing and gathering," Kantar's Sandford says.  "It's what the retailer does as a result that has not fully been figured out… but it's slowly gaining attention and traction across the landscape."
Related posts