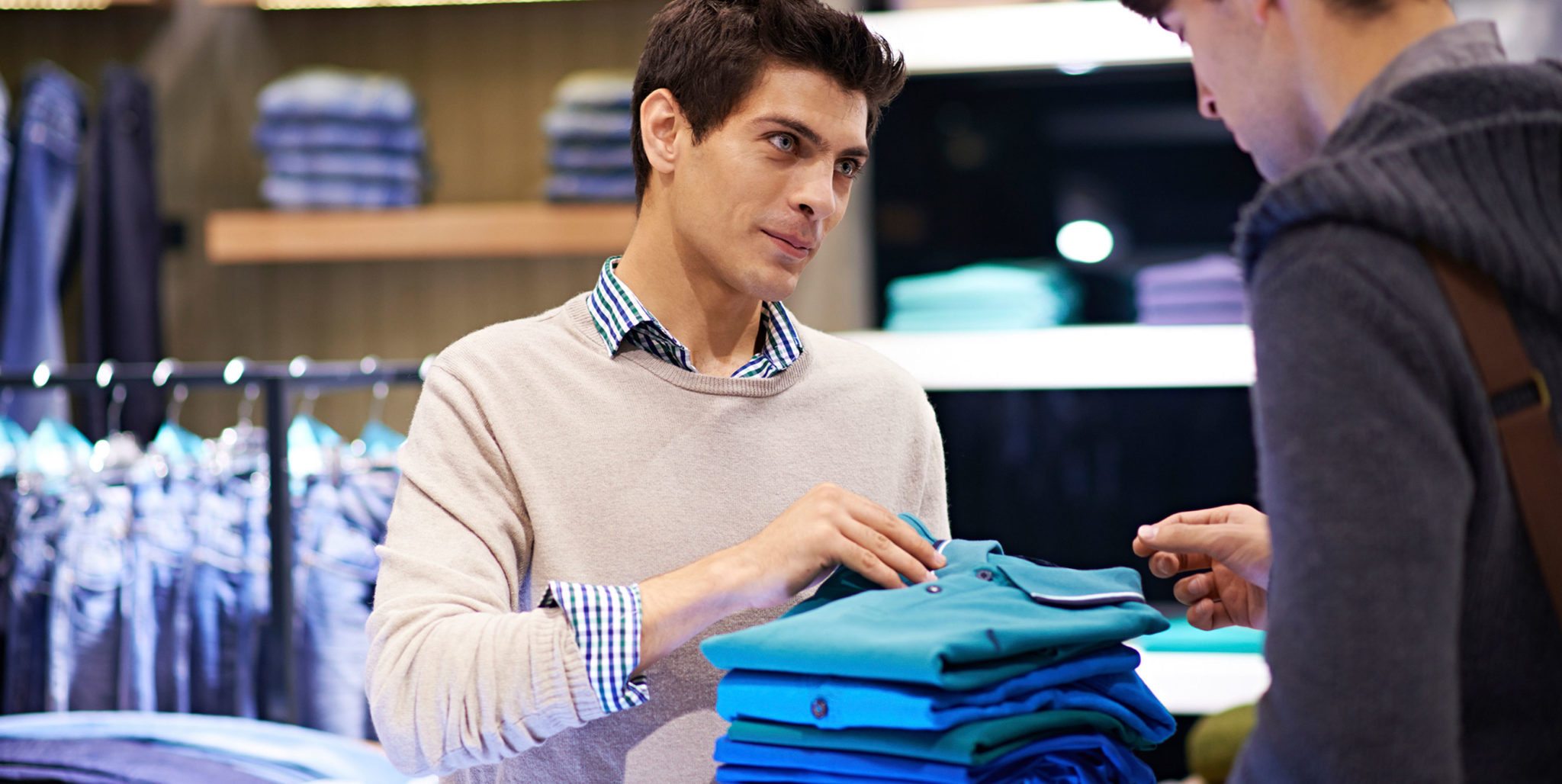 Although "clienteling" might have a number of definitions, and myriad paths to best achieve it, it really means connecting with customers so well on every channel that they want to keep coming back. It's not a new concept. But in the digital age when it's easier than ever to reach consumers, it's important to employ technology that engages the shopper and connects them with the brand, while enhancing their in-store shopping experience.
"Every shopper shops differently...You also don't know at what stage of their shopping they're in so you have to hit them from every angle."

-Lauren Freedman,
President, E-tailing Group
"Major retail brands have been built on that personal interaction and personalization of commerce in store," states RichRelevance's Diane Kegley, chief marketing officer. "They would recognize shoppers from a previous visit or have a record of the type of merchandise they preferred. That occurred before the digital age. Now, digital has created another set of channels to recognize those markers through a consumer ID. It's an extension of a store using big data, monitoring social feeds and being able to respond as if standing in front of that shopper, which makes the shopper feel closer to the brand."
The idea of clienteling is circular in that when consumers feel closer to the brand online, they're more likely to go in-store to make a purchase. And this is big, even for retailers with strong ecommerce sales because, on average, consumers shop for apparel in-store twice per month versus once per month online, according to the Cotton Incorporated Lifestyle MonitorTM Survey.
But an effective online component is crucial. According to the MonitorTM data, more than 8 in 10 consumers (84%) use a traditional computer/laptop, followed by a mobile/smartphone (45%), a tablet (39% – up from 34% in 2013), and a smart TV (18%).
Since consumers are so plugged in, retailers try to connect and engage with them on multiple fronts — from a quick tweet to an online magazine. At the Chicago-based E-tailing Group, Lauren Freedman, president, says marketers must take a multifaceted approach.
"Every shopper shops differently," she says, adding, "You also don't know at what stage of their shopping they're in so you have to hit them from every angle."
Freedman says engaging the consumer is vital, as many followers want to feel "as though they're living the brand." But, she points out, there are degrees of passion and not everyone wants to be ultra-connected. The E-tailing Group says marketing penetration varies among the 100 top retailers. The top feature is a link to social networking such as "Follow Us On Twitter" (97%), followed by videos/audio (91%), blogs (59%), a look book (27%), "trending now" (26%), and photo sharing (21%).
Estel Day, co-founder of fashion brand Mark & Estel, says social media engagement has grown considerably as more consumers join the networks.
"In terms of social media, we mostly use Facebook, Instagram, and Twitter," Day says. "It's very important because it's what the newer generations live on. My grandmother would never have even used a computer, but you see young girls walking down the street with their phones out checking their Instagram. And your own clients go to your social pages to see the news."
Consumers enjoy the in-store experience, but 41% say they go online to browse because they "just like to browse for clothes online," according to the MonitorTM survey. That's followed by having a need to purchase new clothes (29%), research before in-store purchases (27%), and getting an email from a brand or retailer about a new style or sales (25%). Another 14% browse online after hearing a commercial, while 13% are encouraged to browse websites after they get a flier or catalog in the mail. Another 9% peruse the web after they see or read something on social media.
Kegley says retailers understand the importance of engagement and becoming much better at it. She explains how one national department store is using a clienteling application to retrieve data that helps in-store personal shoppers connect with the top customers.
"They now receive online data and browsing behavior, and report it over to a store associate," Kegley explains. "This way, the personal shopper can be more equipped to recognize a particular consumer's true behavior across all channels — so they're not wasting anybody's time. At the same time, they're taking an in-store purchase and mapping it to an online consumer ID. This way, online reflects what they've done in-store. So if a shopper bought a set of Jimmy Choo shoes in-store, those same heels won't be offered online. It's important for stores to stay informed and offer product that's more germane to their different clients."
Currently, MonitorTM statistics find a moderate 57% of consumers say they are "very or somewhat satisfied" with product recommendations while shopping for clothes online. More work is needed in the area where the human touch can be delivered to web shoppers, as just 37% say they're happy with the ability to chat with an online sales associate or stylist.
"Human contact is certainly important and again it simply depends on the shopper and nature of their needs," Freedman says. "Sometimes it's just faster to pick up the phone and get an answer."
Retailers should be prepared to provide those answers around the clock.
"Most retailers are saying they're a 24/7 business — and shoppers do shop around the clock now," Kegley says. "While physical stores are closed, some access to customer care is important to that continuity. So if a store will be open 24/7 online, you sure better be able to equip the shopper with the ability to enjoy that experience. Clienteling is respecting each shopping channel and understanding what the consumer intent is in each of these channels — and how it circles the consumer back for the in-store purchase."
Related posts